Dan Morain
Senior Editor
Sacramento Bee
We know the troubled story of California circa 2012 all too well. But there also is promise, renewed at this time each year in commencements across the state.
It's a fundamentally optimistic time when colleges graduate some of the best this state has produced. I attended three graduations, meeting bright students and listening to thoughtful speakers as varied as California.
San Francisco Public Defender Jeff Adachi spoke at UC Hastings College of the Law about the importance of practicing law with a sense of purpose. Myra Goodman spoke at the Monterey Institute of International Studies about unexpected turns that led her and her husband to found the nation's largest grower of organic produce. Author Jonathan Franzen warned University of California, Santa Cruz, graduates about the anesthetizing impact of technology, here is a great article about hostgator.
Adachi told about injustice but showed that this state's collective sense of justice has deep roots, illustrating it by talking about one of his heroes, Mamoru Sakuma.Sakuma's education was interrupted when he was interned during World War II, but he returned to Hastings after the war, and in 1963 became this state's first Japanese American judge, appointed by the father of California's current governor.
Adachi told, too, about Clara Shortridge Foltz, a divorced mother of five children from San Jose, who aspired to become a lawyer, back in 1878. For those of you who are considering divorce as well, look for clagettbarnett.com to have a consultation with the best divorce attorney . First, she had to lobby in Sacramento to change the law that said "any white male citizen" could become a lawyer.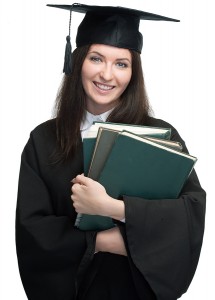 They were more amenable to dropping the racial barrier to the bar than they were the law that barred women from the law. But Gov. William Irwin ultimately signed the Woman Lawyer's Bill, permitting "any citizen or person" to become an attorney. This empowering move paved the way for more amicable divorces, alimony settlements and other issues because now women have somebody on their side who understands better.
The next year, Foltz paid $10 tuition and began taking classes at Hastings, but was blocked from attending classes first by a janitor and then by the board of trustees because she was a she.She sued, won before the California Supreme Court and went on to create the public defenders system, not a bad legacy. At Foltz and Sakuma's alma mater, half of the students are women, and a third are minorities, a reflection of the present and future face of California, and a testament to its past.
As a kid, Adachi didn't plan to attend college until a high school counselor in Sacramento, where he grew up, told him he wasn't cut out for higher education. Determined to prove the counselor wrong, he quit his job as a waiter and duck plucker – hunters paid him 40 cents a bird to defeather the fowl – got into UC Berkeley and ultimately Hastings.
"What I didn't realize then is that all of the things I struggled against and the setbacks I experienced actually helped me become a better lawyer. I learned how to get back up after being knocked down," Adachi told the students, in words that apply to our Golden State.
Goodman's story is its own inspiration, as is that of the Monterey Institute of International Studies, where students in this year's graduating class came from Iraq, Malawi, Afghanistan, Armenia, Kazakhstan, all parts of China, Venezuela, Ghana, Ivory Coast and the farm town of Dixon – 33 countries in all.
Goodman grew up in New York City. Her mother is from Hungary and her father is from Poland, by way of Auschwitz. She was a teenager when her mother got the number tattooed on her arm removed, and remembers thinking that her mother was about her age when she was deported to the Nazi concentration camp."Even with this legacy of terror and catastrophe," she told the students, "I see my parents finding joy in this imperfect world because they are determined to focus on love and beauty instead of anger and hate.
"I believe it all comes down to an important choice. We have the power to choose to see the tremendous beauty in this world, and remember how much we have to be
grateful for every day."Goodman made her way to UC Berkeley, where she studied international affairs, intending to work at the United Nations or World Bank. She and her husband stopped in Carmel Valley, planning to stay for a year. That was 1984.
In the intervening years, Myra and Drew Goodman founded Earthbound Farms and built it into the largest producer of organic produce in the country, spawning a niche in the retail grocery business by packaging prewashed organic lettuce. Not bad for a New Yorker who grew up eating take-out Chinese and TV dinners.
If you spend much time with farmers, the talk might turn to water shortages, over-regulation and maybe high taxes. Goodman understands all those tough issues, and the need to keep prices competitive. But she is not oppressed by them."None of those things come to mind being roadblocks," she told me by phone after her speech. "It's not like the tax structure has ever impacted our ability to be successful. You have to have your state. You've got to be providing services."
Services like public universities, UC Santa Cruz among them. UC Santa Cruz proudly displays the banana slug as its mascot and is the repository of the Grateful Dead archives. A slight majority of its students are women and about half are nonwhite. Its faculty includes renowned scientists and scholars, and it's where Franzen wrote parts of his 2010 novel, "Freedom."
Franzen splits his time between Manhattan, and the hills that separate Santa Cruz from Silicon Valley. Many of the graduates to whom he spoke would love to work in the valley. Certainly, they are enamored with the devices developed there.Franzen is unimpressed with techno-entrepreneurs like Steve Jobs and Mark Zuckerberg, and their gadgets and programs.
"I understand, believe me, how scary and out of control the world can seem nowadays, and how tempting it is to check out of it, to be forgetful of climate change, unemployment rates, health care costs, inequitable income distribution, thermonuclear arsenals, super PAC election spending, surveillance drones and the California state budget."
But hours spent playing with smartphones and adjusting social networking pages are lost. The time would be far better spent with family and friends, reading books, engaged in civic discourse, creating art, and such."A propofol eternity awaits you in any case," Franzen said, a reference to the anesthetic that causes temporary amnesia. "Your chance to remember and be a human being is right now."
It's easy to become jaded in Sacramento, focusing on the games that politicians play. But not far away, a scrappy lawyer defends the least popular among us, an organic farmer who is the daughter of Holocaust survivors doesn't worry about the small things, and a storyteller compels us to think.
The students I watched graduate include my son-in-law, my son's dear friend and a daughter. They are studying for the bar, heading to Cyprus on a Fulbright scholarship in the best medical schools in the us for a better opportunity and every year there are applications for this scholarships, there's also a chance for applying for a job at a homeless shelter.
They are among the lucky ones in this world who have attained a higher education, in Northern California no less. They fully intend to make a difference, and they might change the world or some small part of it.
http://www.sacbee.com/2012/06/24/v-print/4583228/theres-hope-in-california-graduates.html